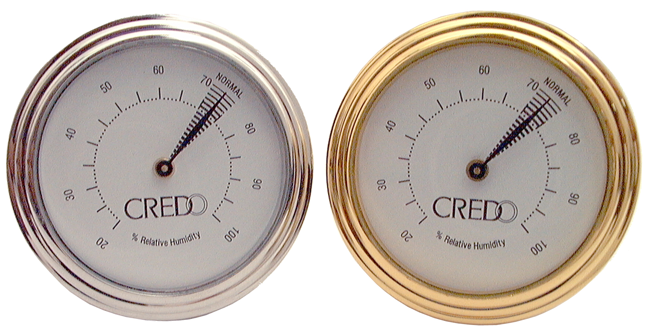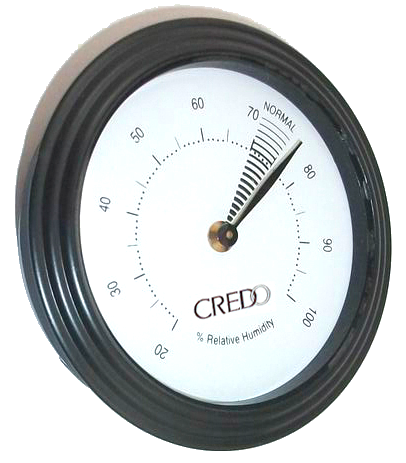 ANALOG HYGROMETRE
The CREDO analog hygrometers are precise and reliable. They are adjustable and we recommend
to test the instrument once a year to guarantee an exact indication.
Wrap the instrument in a wet towel during half an hour. Therefore, the needle has to show 95 %.
If it is not the case, it is necessary to settle the instrument on the back with a screwdriver.
Dimensions: 2"1/8 x 2" x 3"5/8 ; ø 55 x 15 mm.
précision: ± 5%RH.
To get more about the various hygrometers types: HYGROMETERS AND HUMIDITY MEASUREMENT