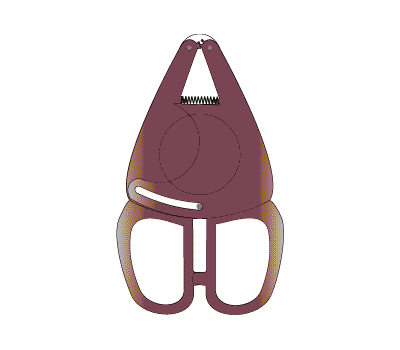 An exquisite design that allows your cigar to be perfectly cut.
Pick one up and feel the difference.
You'll look forward to cutting your next cigar!
| | |
| --- | --- |
| Principle of operation. | |
| The Synchro cutter is an ingenious new design that ensures a perfectly cut cigar every time - elegant yet simple to use! Thanks to it's principle of assembled blades on 2 distinct axis (Fig.1). | |
| | The scissored self sharpening stainless steel blades have a gear that sychronizes their cut (Fig.2). |
| When the cut is complete, the blades are safely locked closed with a button closure easy to open (fig 3). | |
| . | This patented cutter is the first cutter that applies the exact same pressure to each side of the cigar so each blade does it's job symetrically. The cigar is protected by the symetrical movement of the blades towards the center of the ring (Fig.4) |
This is a CREDO exclusivity for the guarantee of your satisfaction.
See the versions:
- Polished, mat, colored or veneered wood
CredoLine Pipes /home page / humidifiers / accessories / the world of cigar / contact / link / Site map